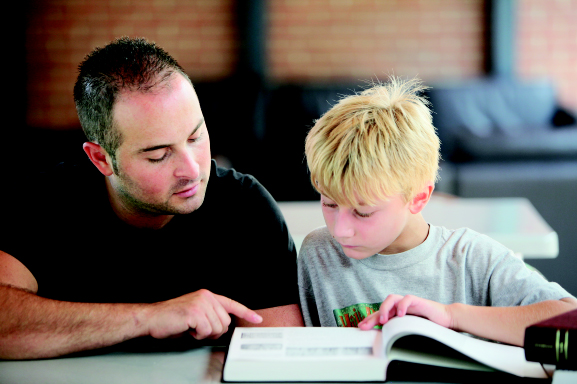 CHANGE YOUR COMMUNITY THROUGH THE LIFE OF A CHILD.


Volunteer to start something
What if every child fulfilled his or her potential? Think how amazing that would be. Now, you can start more Littles on the path to big things.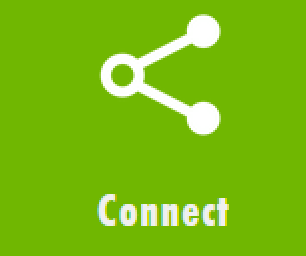 Support our
life-changing
work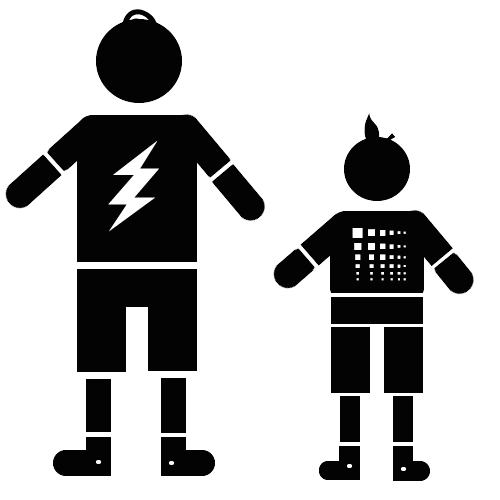 WHAT WE DO

Big Brothers Big Sisters of Fairfield County Ohio matches adult volunteers (Bigs) with kids (Littles) facing adversity to provide professionally supported one-to-one mentoring relationships that have a measurable and transformative impact on the lives of our youth, our mentors and our community.

95%
of our Littles are graduating from
high school
85%
of our Littles increased their scholastic competence
90%
improved or maintained their attitudes toward risky behavior

Big Brothers Big Sisters
and Lancaster City Schools
For the past few years Lancaster City Schools has been working with Big Brothers Big Sisters of Fairfield County to help younger students in need find home-grown role models right in our own school system. The LHS students who participate are assigned a Little Brother or Little Sister based on personality matches and interests and take time out of their study hall or lunch sessions to go and help their "littles" with their day. The program gives some much-needed care to the littles, but also teaches some valuable life lessons to the bigs.
Lancaster City Schools
honored by
Big Brothers Big Sisters of
Fairfield County
We are incredibly proud of our staff and students recognized at the 2015 BIG Impact Awards Dinner by Big Brothers Big Sisters of Fairfield County. Administrator of District Services Lee Ann Haight was recognized for her six years as a member of the Board of Directors after completing her second term on the board. LHS guidance counselor Mary Jo Wooten accepted the Community Partnership Award for Lancaster City Schools, a testament to her work running the school mentorship program for the district. LHS students Reilly Linehan and Kendall Allen were awarded Big Brother and Big Sister of the Year awards, respectively, for their work mentoring elementary students in the district.
HOW DO BIGS AND LITTLES GET MATCHED?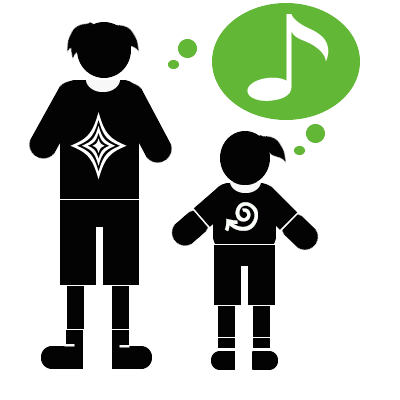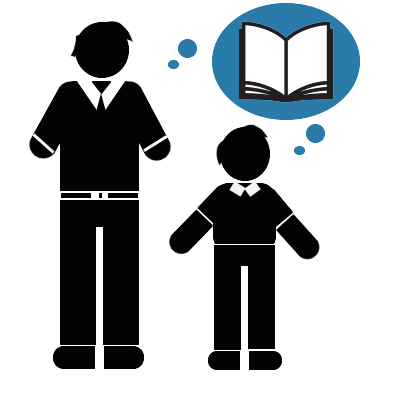 COMMON INTERESTS

We spend time getting to know Bigs and Littles to make a good match and lasting friendship.
Do you both like sports, music or surfing? We look for things you have in common so you will always have fun together.
LOCATION
We know how important location is in Fairfield County. Kids all over the city want a Big Brother or Big Sister. There are kids all over the city who want a Big Brother or Big Sister. We do our best to make connecting with your Little as convenient as possible by considering your location and travel preferences.
BACKGROUND

To make the best possible match, we also take into account things such as preferences, personalities and cultural background. We work hard to make a match that is compatible so your friendship will last a lifetime.
COMMUNITY-BASED MENTORING

We match a child facing adversity with an adult volunteer and professionally support the relationship for the entire length of the match. Mentorship by a caring adult has proven to significantly increase a child's academic performance and self-esteem, while decreasing risky behaviors.


Commitment: 3-5 hours, 2 times a month
SCHOOL-BASED MENTORING

Our school-based mentors provide individualized time and attention to students in Fairfield County public schools. Teachers find the Littles filled with confidence, ready to learn and eager to succeed in school. Currently, there are school-based programs located in Lancaster City and surrounding areas.
WORKPLACE MENTORING

Employee volunteers are matched with students from a local high school for an educational, vocational & cultural experience. This program gives students a unique opportunity outside of the classroom, where you will help teach them the skills necessary to enter and succeed in the workplace or pursue a career through higher education.
HIGH SCHOOL BIGS

High school students can also get involved in mentoring! The High School Bigs Program is a great way to teach teenagers the importance of giving back by being a Big Brother or Big Sister to an elementary school student.
HOW DO I BECOME A MENTOR?
APPLY
INTERVIEW
+
ORIENTATION
GET MATCH
+
CONNECT
Simply fill out the application form, and submit it to BBBS Fairfield OH
via email:
jpugh@bbbs-fairfieldoh.org
or mail:
111 S. Broad St Suite 106
Lancaster, OH 43130
Littles and Bigs are interviewed to determine personalities, preferences and interests. We then:

• Conduct a background + DMV check
• Contact your references
• Have professional staff guide
you step-by-step
Once a match is found, you will then:

• Meet your new Little and
his/her family with a trained
agency staff member
• Receive mentor training
• Meet your Match Support Specialist
• Connect to our Big community
STILL HAVE SOME QUESTIONS?

Please get in touch if you want more information. We want to talk to you!
Community Based Mentoring Program
: Adult volunteers are paired with a child between the ages of 6-14 and meet at least four hours a month over the course of a year enjoying everyday activities on their own schedule while becoming friends.


School Based Mentoring
: Volunteer mentors meet one-one-one with a child at one of the local elementary or middle schools for about an hour one day a week throughout the school year enjoying more structure activities like reading, playing games, doing crafts, or simply talking over lunch.


High School Mentoring Programs
: Junior and Senior level high school students earn community service hours and gain valuable life skills serving as tutors/mentors to elementary and middle school children. Mentors meet one-on-one with their Little one or two days a week during the school day or in one of the after school programs.


Couples Match
: Married couples can become mentors to a child in the Big Brothers Big Sisters Program and will meet at least four hours a month over the course of a year enjoying everyday activities on their own schedule while becoming friends.


Mentoring for Children of Prisoners
: This special program is for children of prisoners and provides several hours a month of one-on-one mentoring time with boys and girls whose parents are incarcerated.

Commitment:
1 hour
1 time a week during the school year
Commitment:
Corporate sponsorship of program,
2 hours
1 time a month during the school year
Commitment:
1 hour
1 time a week during the school year