Bring a Little Magic into Someone's Life - Become a Big
STILL HAVE SOME QUESTIONS?

Please get in touch if you want more information. We want to talk to you!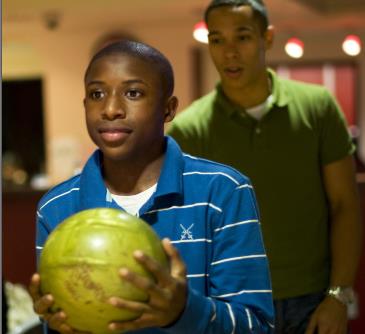 Our Mentoring Works
Research shows the positive effect that our one-to-one mentoring programs have on a child's life. << Read on
The gift you make today
will change a child's life forever.
81%
Being a Big Brother or a Big Sister is one of the most fun and rewarding things you will ever do. As a Big Brother or a Big Sister you get to be a kid again for a few hours each month while you give a child the invaluable gift of your friendship. Do you like to shoot hoops, bake cookies, play video games, go to the beach, or just hang out? We know a kid who would love to join you.

Or perhaps you'd like to help a child achieve in school by visiting a kid at a nearby school one hour a week. You get to play games, read books, use the computer, go to the library, and just talk. We have several programs running in a number of schools at various times, so we can find a program to fit your schedule.
1) We'll Call You:
Fill out and submit the online volunteer inquiry form (below) and someone will contact you within a day or so,

- OR -

2) Call Us at 740-687-9477
Monday-Friday, 9am-4pm, and one of our Community Involvement Team members will answer all your questions and, when you are ready, schedule an information/interview session with you,

- OR -

3) Download Our Application
Complete it and fax it to us at 740-687-9277 and someone will contact you to schedule an information/interview session.
Becoming a
Big Brother or Big Sister
is as simple as 1, 2, or 3